Selling at Craft Shows Should You Do It?
The idea of selling your handmade products at a craft show is quit enticing considering you have that fast exchange of product for cash.
Today we will provide you with our honest review on whether selling at craft shows is a viable business model.

You will hear about how people selling at craft shows will bring in hundreds or thousands of dollars from the sale of merchandise in one day but how much of that is actual profit?

We want to share our experience when it comes to selling at a craft show to help you decide if this is a route you want to try. Please bear in mind that this was our first ever craft show that we've participated in.

In this article, we will list what went well, what didn't work, disclose actual income and expenses, what we would do differently, and whether we would do it again.
What Went Well

One of the best parts we found to be with this experience was the creative part by trying to anticipate what people would be wanting to buy.

We were so motivated and driven to create new things by putting ourselves in the customer's shoes.

We would try and imagine being at the show with about $60 in our pocket and wondered how would we be spending that money at the show.

Of course, at first, we joked and imagined everyone would spend their money at our table 😉

Then we sat down and seriously thought about the materials we can use, the space we had and understanding that people need to bring the items home with them once they purchased them.

We had a lot of wood in our shop, odds, and ends from previous projects, so we really wanted to use all of that up first before moving to new materials for craft fair project ideas.

Once we had our building limits figured out we started looking at ideas on Pinterest, sketching up some original ideas then start piecing some of those items together.

Some ideas worked and some were awful but in the end, we came up with 7 to 8 different items we could build.

We planned to build about 6 of each item with a price averaging around $40 each.

We were really excited! If we managed to sell everything we would be able to bring in around $1900.
Brenda and I worked side by side in the workshop building all the different items. We ended up not making 6 of each, some we made more others less, again depending on the type of wood we had available in the workshop.

So the planning, creating and the idea of making a huge profit was a significant motivating factor to move forward with this event.

Another part that went well was the setting up of the table. We had no issues and with proper planning, bringing our inventory and setting up the table only took about 30 minutes.

Part of our planning was preparing methods of payment. Obviously we prepared for cash payments but we also wanted to be ready for people wanting to buy with debit or credit card.

Having to prepare for this craft show helped us move forward with setting up a proper payment system and we decided on using Square.

The tap and swipe function of Square worked seamlessly and having the inventory and billing software linked with Square was a bonus that will help us with future sales.
What Didn't Go So Well
This list is shorter but unfortunately, it has the largest impact on whether we will do a craft show again.

Of course, we're talking about the number of sales we made that day!

Now before I jump into the number of sales I should explain that this craft show wasn't your typical event open to the general public.

The craft show we participated in was a closed event, accessible only for people and Brenda's place of work for the purpose of raising funds for charity.
Granted, there are a few thousand workers employed there but we have to take into account that not everyone will be attending the craft show.
There was a good turnout but in reality, we probably only saw about 10% of all the staff and making the assumption that maybe only 2% of those would buy something at the craft show where there were about 20 vendors.

So the odds of someone buying from our table were quite low.

At this point, you're probably wondering if we made any sales at all.

It's not all bad news we did make some sales. we actually sold $160 worth.

Taking into account the table only cost us $30 we came out with $130 for the day (4-hour show).

Now, some of you may be saying that's not too bad and others will be saying that it is awful.

I guess it's all a matter of perspective dependent on your current income and life situation.

All I can say, from our small business plan perspective, the total amount of sales was really poor.

Some may think $130 is descent if you break it down per hour at the show we made around $32/hr.

The problem with that is it wasn't only 4 hours we spent on this event.

It took us a total of 24hrs of building time to create all the items we were selling.

Then a couple more hours bringing everything to the show, setting up, tearing down, repacking and getting back home.

Not to mention we took vacation time from our regular work to be at the craft show and I didn't even factor in our profit margin.

Allow me to show you what we would expect in total sales for that day based on the business model we prepared for this event.

In the end, we created $1600 worth of product to be sold.
That is to say, we priced our items based on time, materials (if we had to buy them), and a 40% markup. If you think 40% markup is a lot please subscribe to be notified when we write about why we markup our products 40%.

The cheapest item was $20 and the most expensive $50.

Our largest loss comes from our time and profit margin as we didn't have to buy any of the materials.

It's important to take into account our time. This time we can never get back. Using up vacation and spare time that we could have spent with family or friends but instead spent it in the workshop and at the craft fair.

If we combine both, Brenda's and my incomes with the total time spent building, preparing and being at the sale we could have made $2700 in salary, actually much more if we did overtime in our spare time instead.
Taking our time into account we lost approximately $2570 but we also need to consider the loss of our 40% markup as which incorporates costs that include the heating of the workshop, sandpaper, glue, stain, the van for getting supplies and bringing, etc...

If we take 40% of the potential amount of items we built, that would amount to about $640.

Which all adds up to a loss of about $3200!!!

I guess it is needless to say we didn't sell enough to make a profit.

Now I know that not everyone has jobs that pay like ours and in all fairness, we are looking at creating a business to replace our jobs.

If we don't take into account our salary lost for not working, we still lost around $1500 and also need to remember that it would be more if we had to buy our materials.
Will We Do It Again?
The quick and short answer is No!

If we look at it from the side of profitability the chances that selling at a craft show can be a profitable business opportunity is unlikely.

Even if we were to have a larger and varied turnout of customers the idea of having to spend 1, 2 or 3 days at the show in order to sell our items eats into our profits compared to selling furniture and decor online or directly.

That said one aspect that we didn't mention in what went well is the fact that the craft sale offered a great opportunity to network and promote our business.

Although I'm not aware of any secondary sales were currently made from informing people of our business it is possible that at some point down in the future someone will tell somebody about our business and we may obtain new customers that way.

Personal networking and promotion is the optimum level of advertising. Other advertising types available today would cost a whole lot more than $500 with a lot less impact.

So for that purpose alone, we may still consider doing other craft shows sometime in the future but for now, we will concentrate on our current customers and sales approach.
Our Craft Show Experience - Point Form
The Good
Sparked Creative Genius Within Us
Enhanced Our Planning and Execution Skills
Jump Started Our Billing and Payment Abilities with Square
Exposure to Another Method of Selling
Networked and Advertised To Potential Customers
The Not So Good
Less Than Expected Sales
Net Loss vs. Expected Profit
Time Loss That Could Have Been Spent with Family and Friends
The Next Steps
Focus on Direct Sales Through Online Markets or Word of Mouth
Increase Online Exposure to Increase Passive Income Potential.
Create Products and Content With Emphasis on Helping Our Customers and Future Followers.
Financial Breakdown
Expenses:
Materials: $0
Cost of Table at the Show: $30
Time/Labor:

24hrs total to build products @ $30/hr = $720
6 hrs at the show, setup and breakdown, travel @30/hr= $180

Profit: 40% markup to cover miscellaneous costs (workshop, van, tools, glue, etc.) and maintain a sustainable business model. With the estimated $1600 of product to sell based on individual item prices that included materials, time, and profit. Therefore $1600 x 40% 1600 x 0.4)= $640
Total expenses: -$1570
Income:
Sales: $160
Networking/Future Customers: ???
Total Income: $160
Net Profit:
Expenses + Income = Net Profit
-$1570 + $160 = -$1410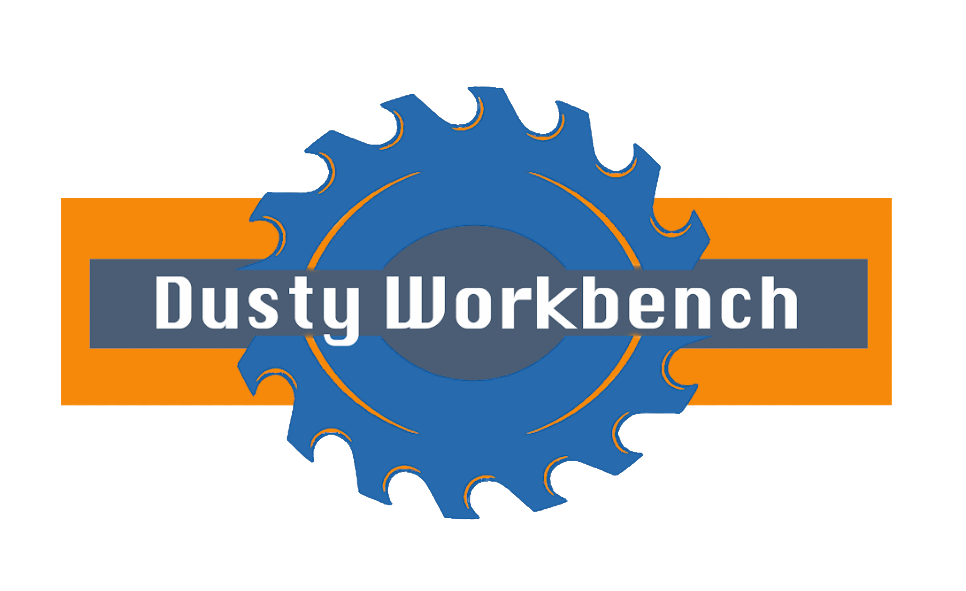 Thank you for taking your time reading about our experience with a craft sale.
Please comment below or contact us if you have any questions. We love hearing from our readers.
Cheers
Paul